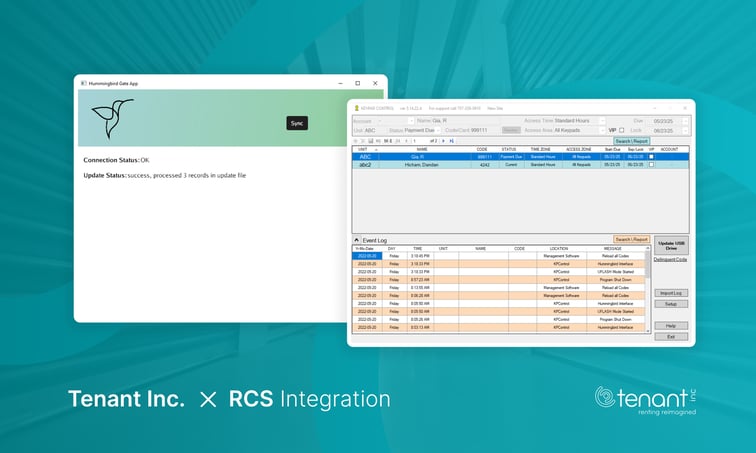 We know that access control is a crucial part of your self storage business, and easy communication between your property management system and access control system is the best way to ensure your business runs smoothly.
To ensure that Hummingbird works seamlessly with the services that you've chosen for your business, we continuously build new integrations with companies that we know our customers utilize.
Today we're happy to announce we've added a new access control system integration with Revenue Control Systems (RCS).
This new integration gives site managers real-time updates of access control activity at their properties. Site managers can simply press a button, and they'll be able to seamlessly sync data between the two systems.
By integrating with RCS, we've once again expanded what Hummingbird allows you to do.
About RCS
RCS makes keypad access systems for the self storage industry. The company prides itself in providing the highest quality gate access, and support for that system, at an affordable price.
RCS has been a force in the access control industry for over 30 years. All of their equipment is built in the U.S. The company started selling its access systems in Virginia and has since spread across the country with hundreds of robust systems sold to self storage facilities.
RCS began when its founders became unhappy with the support provided by access control system manufacturers. The company began developing its own line of control system equipment in 2005, including U-Flash, On_Site, and Air-Pad. These are easy for property managers to operate, are easy to service and install, and come with 24/7 free technical phone support.