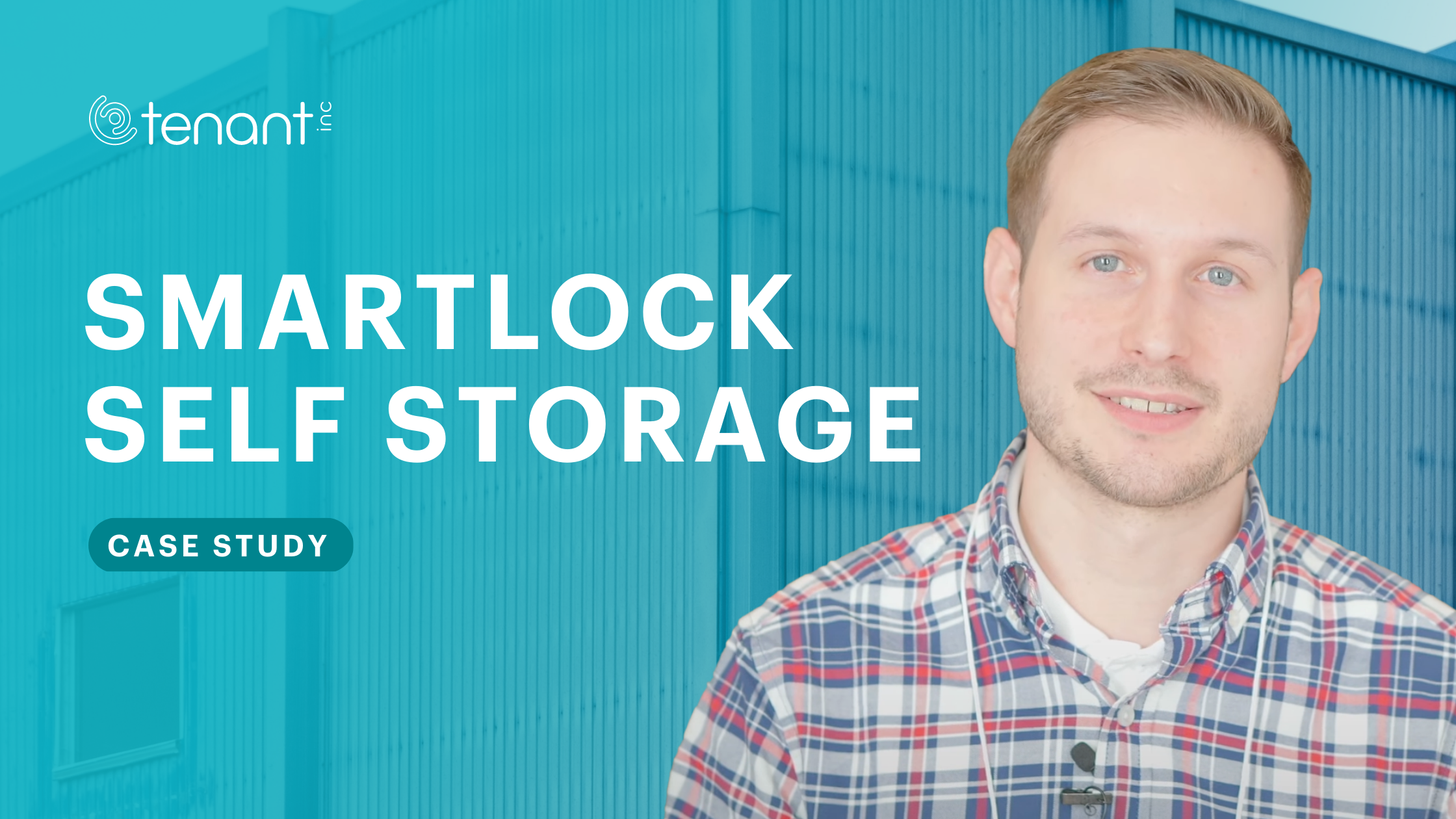 The Results After Working With Us
The founders of Smartlock Self Storage transformed an abandoned Dollar General store into a self storage portfolio of 12 thriving, fully automated, and remote-managed properties (with 6-8 grand openings expected in Q1 of 2023 and two openings a month going forward).
In most markets where Smartlock operates, not only are they the best option, they are often the only operator offering a modern renting experience. Features that separate them from their competitors include self-service, completely online, rentals, instant access to their spaces, digital and automatic payments, and much more.
After working with us, this has happened to Smartlock Self Storage:
They've been able to offer completely online rentals. This allows them to rent to tenants at all hours of the day, so they can rent units while all their competitors' doors are closed.

They've been able to remotely manage their properties. The team at Smartlock is able to operate properties that would otherwise be too small for an onsite manager because of our technology and the integrations we've built with other service providers. They now have fewer, but more qualified and capable managers, that can manage multiple properties that are hundreds of miles away.

They've seen feature requests become live features pivotal to their business. We listen to all the feedback we get from our operator customers.
Why Smartlock Came to Us
The founders, Jonah Hall and David Hoover, had a vision to create a new online-focused and automated, way of operating a self storage business and they needed a technology provider that would facilitate their vision into reality.
The challenge they were facing at that Dollar General location was getting it up and running without an onsite manager. The location was too far and had too few spaces to support an onsite manager, so the founders needed a different approach.
Their first property in East Texas (formerly a Dollar General location) had 62 units and they called it "Tiger Storage." The main challenge they were facing here was getting the location up and running without an onsite manager. The location was too far and had too few spaces to support an onsite manager, so the founders needed a different approach.
So, it was time to test their new business model. They implemented their new customer service methods, gate access systems, locks they'd be using, and most importantly, the property management systems that would eventually power their entire portfolio.
"We used (or at least demoed) literally every software that was available as we were selecting our tech stack," said Hall. "We decided that Tenant Inc. was the company to partner with."
They found out about Tenant Inc.'s self storage software in February 2019 after attending that year's Innovation Summit conference. Four months later they went live with Mariposa, and then with Hummingbird a few months later.
Hall and Hoover ultimately chose Tenant Inc. because of the capabilities, experience, and potential our software showed. They also chose us because we give data ownership to the owner-operators.
But, at the root of it, they appreciated that Tenant Inc. is a company that was founded and funded by self storage operators and they felt that we truly listened to our customers. That intuition paid off because in the years they've worked with us, they've seen features they've personally requested turn into live features available to them and all our users.
How We Helped Smartlock Self Storage
By Enabling Their Online Rentals

Our Mariposa websites gave Smartlock Self Storage the ability to rent their units to customers at any hour of the day. These websites are among the fastest in the self storage industry, which is a big deal because every second it takes to load your websites increases the likelihood that potential customers leave your page for a better-performing competitor website. You can use this site to test your website speed, our websites consistently rank in the high 90s.
Now Smartlock Self Storage rents to customers when their competitors can't, and they're enjoying high occupancy at their facilities.
By Enabling Remote Management
Two of the biggest benefits that come from using both our website and property management system (Mariposa and Hummingbird) are automation capabilities and access to integrations. The team at Smartlock Self Storage wasn't limited to only a select few companies they could integrate with. They were free to integrate with all their preferred vendors, and even developed their own technology to gauge customer moods and integrated it directly with our software. The team at Smartlock Self Storage is able to remotely manage their entire portfolio through online rentals, Bluetooth lock connectivity, gate access control, online lease signatures, and more that our technology enables.
By Listening to Feature Requests
When Smartlock Self Storage came to us asking if we could develop certain features that would help their business, we took it to heart and developed some of those requests into features that we released to all our customers.
About Smartlock Self Storage
Smartlock Self Storage's story began in 2018, when Hall was working as an asset manager for the owner of an empty Dollar General. There an idea was born: turn this vacant, underutilized land into a cash generating asset via self storage.
There was one big problem though, the future site of his self storage business was too far from where he lived, meaning that an onsite manager was going to be out of the question. Ultimately, this was going to be a simple speed bump for Hall and Hoover.
The duo realized that with the right technology and automation, they could remotely manage their property, even from hundreds of miles away.