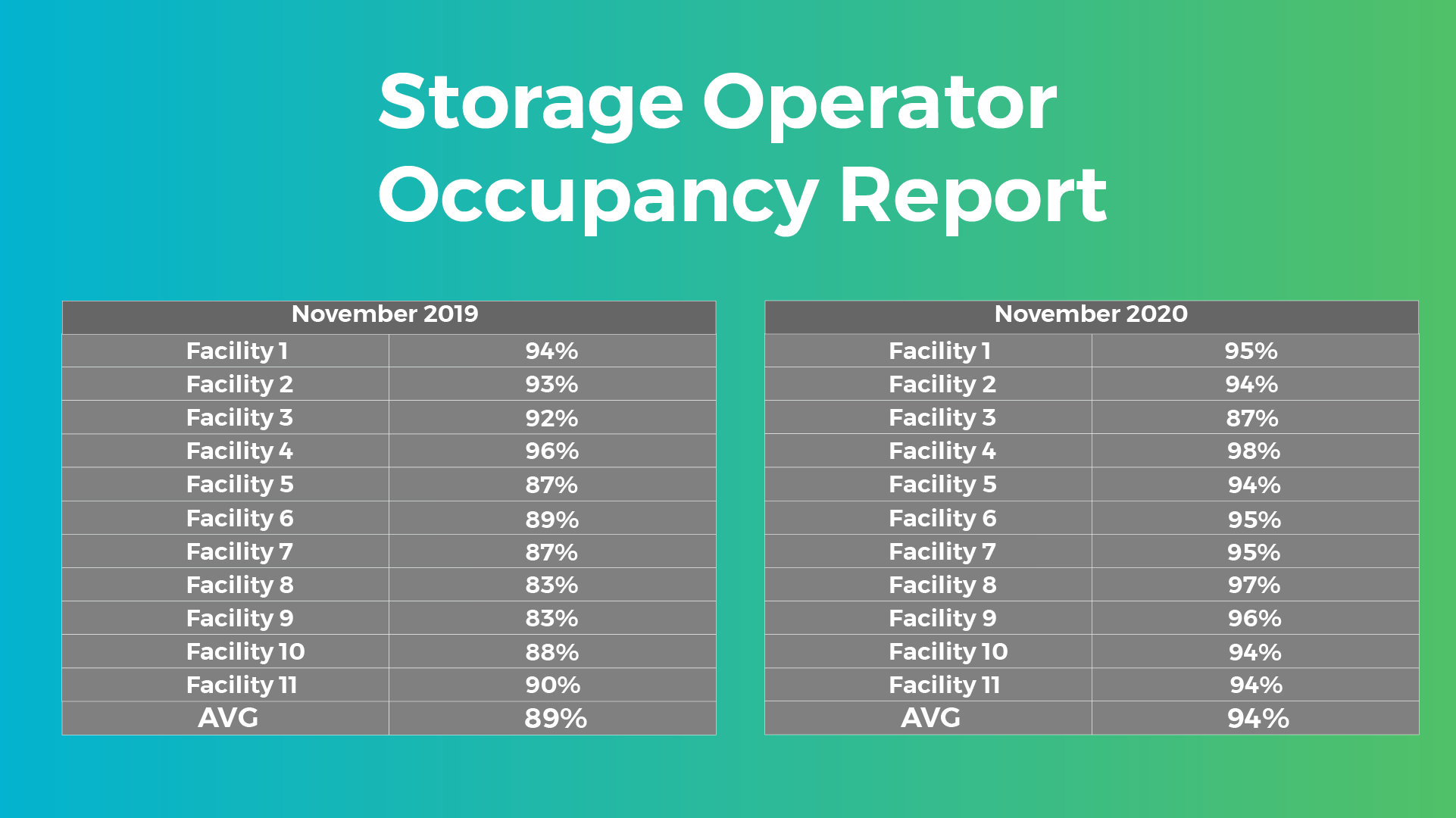 The Operator's Background
This established storage operator operates 11 locations throughout Virginia with a majority of its stores located in Virginia Beach, VA.

The operator provided us with the freedom to manipulate and change their paid advertising campaign when we needed to.

Every month the operator sat with a Tenant Inc. specialist to make sure they were listening to the suggestions and changes we made along the way and provided management summaries and full insights into their company to ensure we weren't working blind. Cold hard numbers led our decisions when we decided what properties needed the changes the most.

The Operator's Objective
The storage operator reached out to Tenant after previous paid ad agencies were unable to meet its main goal: raise occupancy to make its portfolio of 11 stores fully profitable.

While organic traffic was performing well and was creating a steady flow of leads, the company felt it needed an extra boost to be able to push across that line.

The operator needed a minimum average of at least 92% occupancy on the portfolio to make this possible. This increase needed to be made quickly, which led this operator to choose Tenant's Google Paid Ads program.
Tenant Inc.'s Approach
Initially, this operator felt stuck in a rut and needed a push to get them over the hump. They maintained a good presence organically on Google's first page but needed to generate leads faster, which made the decision clear: we needed to move to our paid advertising program.

We specialize in self storage campaigns here at Tenant, you can rest assured that we're tackling your specific needs with years of experience backing our decisions, allowing us to hit the ground running.

When we began working with this storage operator, their portfolio of 11 facilities was at 89% occupancy and needed upward movement. We set our objective to hit 92% as an average across all the facilities and then set off to manage the paid advertising into a successful campaign.

We took a personal approach while developing this operator's paid ads strategy to get to know and learn about the company in depth.

After multiple discussions, we decided that we would take these steps to reach their goal:
Conduct a competitor analysis
Set goals, a budget, and create specials based on that analysis
Create a hand-tailored campaign that would work for the storage operator and its markets
Set monthly meetings to keep the operator constantly updated on the campaign's progress
Receive monthly occupancy reports
Conduct continuous tests on our campaigns

Google Ad spend budget suggestions were based on a competition survey we created. These suggestions required a lot of fine-tuning and industry knowledge because we were competing against REITs and other mom-and-pop businesses. We needed to set a budget that could outshine the big players while still providing a good return on investment.

Weekly and/or monthly occupancy reports were pivotal with this storage operator. The reports allowed us to shift focus to the property that had the lowest performance at any given moment.

As we saw certain things perform better for the storage operator, we refocused to ensure we were taking the best approach.

The Operator's Results
In a year working with the storage operator, with PPC (pay-per-click) we were able to push occupancy of the operator's portfolio to 94%.

We were able to add over 400 PPC leads, which helped exceed the operator's initial goal. As a result of our partnership, all but one of the operator's stores individually reached 94% occupancy.

After a year of improvement to the bottom line, the operator was able to purchase a completely separate brand that it is expanding on; with one facility currently open and two in the works.

This success was a direct result of Tenant's paid advertising program bringing in hundreds of qualified leads with a reasonable budget for any storage operator.

The storage operator feels so happy with their occupancy levels now that we're actively pushing aggressive rental increases. This is in the hopes that it will create a drop in occupancy so that we can acquire new clients at the higher street rate.